September 03, 2021
Cocktails with The Tea Collective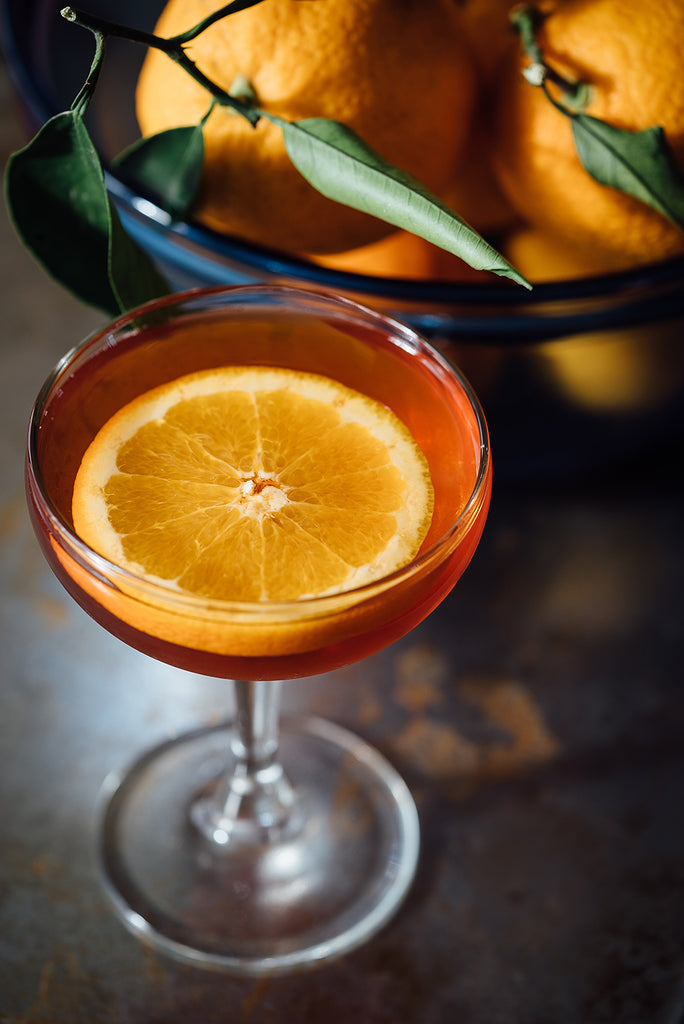 While bars and restaurants are closed, many people are giving cocktail making a go. So, we thought we would give you a little inspiration in using some of your favourite Tea Collective blends into some delicious cocktails too!
Firestorm Ginger & Apple Rum Shaker
Ingredients:
2 tsp The Tea Collective Ginger Zing
5 cups of fresh pressed apple juice
1/2 to 1 cup of quality rum
Sparkling mineral water
Cinnamon Sticks
Apple thinly sliced
Method:
Gently simmer tea in apple juice for 4-5 mins. Remove from heat and let cool.Shake prepared tea and rum together pour over ice and top with sparkling water. Garnish with cinnamon and apple.
---
Orange Bourbon Bitters
Ingredients:
3 cups brewed The Tea Collective St Clements' Lemons & Oranges or Ceylon Orange tea following label
6 onces bourbon
1/2 cup honey syrup
1/2 cup fresh orange juice
Orange peels, for garnish
Method:
For the syrup, mix honey and 1 cup water in a small saucepan and bring to a boil. Simmer tea, stirring, until the honey dissolves. Remove from the heat and let cool. Add the tea, bourbon, honey syrup and orange juice to a pitcher and stir. Pour over ice into individual glasses.
---
Chocolate Coconut Chai White Russian
Ingredients:
Chai Syrup
2 tsp of The Tea Collective- Chocolate Coconut Chai
1 cup of water
1/3 cup Australian honey
Cocktail:
2-4 tbsp chai tea syrup
1 tsp vanilla extract
1/4 cup vodka
3 tbsp Kahlua
2-4 tbsp coconut cream cinnamon sticks
---
Earl Grey Gin Cocktail
Ingredients:
3/4 cup The Tea Collective - Wild Earl Grey Tea
2 1/2 tbsp good quality gin
2 1/2 tbsp honey simple syrup - (5 cups water, 1 cup honey in saucepan Simmer until honey is dissolved)
1 tsp fresh-squeezed lemon juice
2 sprigs lavender
Method:
To make multiple -Brew 4 cup tea following instructions on the tea label and cool. Then add the tea and cooled honey syrup into a cocktail shaker, with 2 sprigs lavender and ice. Shake several times. Then strain the cocktail into a glass over one large ice cube. Garnish with lavender.